About Assemblytek
Experience and certification for all your cable and wire needs.
Since 1987, Assembly Tek has been committed to producing high quality custom cable and harness assemblies. From small quantity proto type runs to volume requirements, we can support your needs in our ISO 9001/2015 equivalent facility. Quality assurance starts with our highly trained staff, who are certified in IPC620-WHMA-A. Contact us and let our team of experts find solutions to fulfill your requirements.
We can take your print and bill of material from a drawing to a workable first article in a matter of days, depending on the complexity of your design and availability of parts. We understand that when you put your trust in a vendor, you want your product delivered on time, to specification, and without problems. At Assembly Tek, we not only want your business today, we want to keep it for life. We value your trust and confidence! Submit your requirements using our online quote form and get started today.
Our Products
From basic cabling to complete box builds, we've got you covered.
RF Cables
d
Over the years, we have excelled at providing customers from medical to military with all types of RF and Microwave cables. Antenna cables for Humvee's, RF boosters for the Osprey, and video cables for stadium big screen scoreboards, are just a few of the applications that we regularly provide for. We cover the entire SMA, SMB, SMC and SMP product groups as well as MCX and MMCX. All standard BNC, TNC, F, and UHF cables can be custom made with a quick turn around. Our assemblers are IPC620 qualified for building and testing Flexible Semi Rigid cables in .085 and .141 sizes.
---
Flat Cables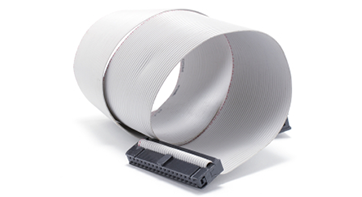 From 1mm to .156 center housings, standard flat ribbon to flat flex, we have the tooling and experience to cover your IDC cable needs. We also offer custom pin outs of round n' flat cables with our laminating capabilities. Using IDC termination, we can build your assembly up to 60 conductors, saving over 75% in labor costs versus standard pin to pin methods.
---
Harnesses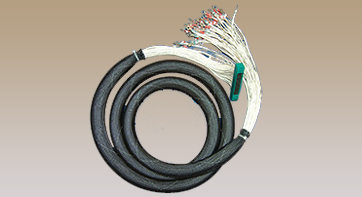 No matter how complex your harness requirement, we can produce it.  Any wiring and cabling configuration can be accomplished and reproduced over and over by building a wiring harness board to your configuration. Test fixtures ensure that the product is wired correctly and ready to install.  All of our assemblies are built to IPC620 Class 3 requirements to insure you have a product free of failures.
---
Circular Connector Assemblies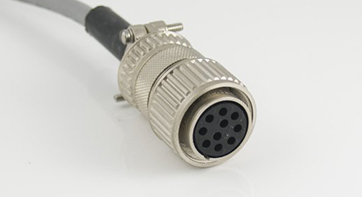 With the help of our QPL approved vendors, we can supply you with mil spec connector assemblies and provide complete CofC's and traceability for up to 10 years. Series 5015, 26482, 38999 or mini cylindrical, your assemblies will be built to mil aero specifications. Our IPC620 trained staff know the requirements you need to meet solder and crimping standards at the Class 3 level. Whether it's building communications for ground vehicles or GPS systems for satellites, we can meet your needs with the conformity required to do the job right.
---
---
Cable Modifications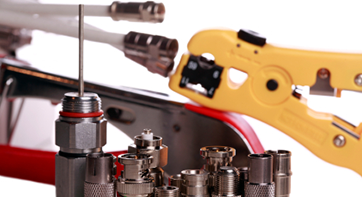 Whether your requirement is a simple one wire jumper or the most complex of large harnesses, we can meet your needs. We have the capability of building harness boards and accompanying test fixtures. From consumer products to aerospace when can help.
Our Services
We offer more than just high-quality products.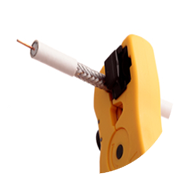 Wire preparation
We can cut and strip wire from 10 to 30 gauge to your dimensions, using any type of wire. We can then tin dip or strip and retain the wire ends.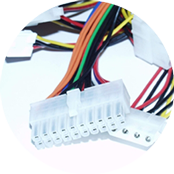 Laminating
We have one of the only machines left in operation that can take your 26 or 28 awg round cable and laminate it to your color to pin choice so it can be terminated to IDC connectors.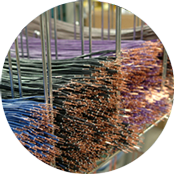 JIT Programs
Our ability to turn product in a matter of days is one of our most valuable assets as your production partner. We can stock completed product in our facility, stock your hard to get components, or use your own inventory to fill your requirements. Our partnership with key local vendors also makes product availability a non-issue in providing you with the quick turn you need.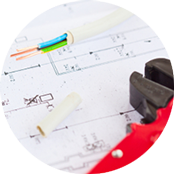 Design and Engineering
With over 50 years of combined experience in the interconnect industry, we can help you find the best solutions for long-term reliability and cost savings. Call us today to talk to one of our experts and we will be more then happy to work with your engineering team.
Case Studies
We've never met a challenge we didn't like.
The Complete Package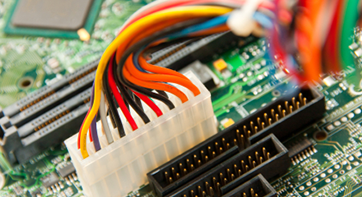 The Problem: A start up contacted us to assist them in using the right products for their application and build proto types. The customer's product was in its final stages of a first build. The problem they were facing was what to do once full production started.
Our Solution: Working with our fabricating partners, we were able to support the customer by building their entire unit; saving them the logistical issues of rapid growth. From PCBs to sheet metal to cables, we offered the turn-key solution for all of their production requirements.
---
---
Production Partners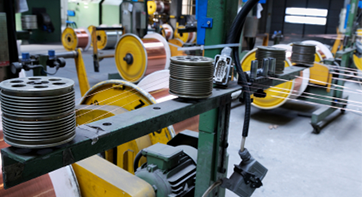 The Problem: A customer was building their cables in-house and facing issues with capacity and overhead costs. As the business grew, the need to hire more skilled people, buy more tooling, and obtain more space became overwhelming, distracting the company from product development.
Our Solution: Gradually moving production into Assembly Tek's facility, we hired some of their workers, cosigned what inventory they had left, and purchased their tooling. Our customer was able to maintain their leadership role in their industry by focusing on new product development, confident that we had production covered.
---
Immediate Delivery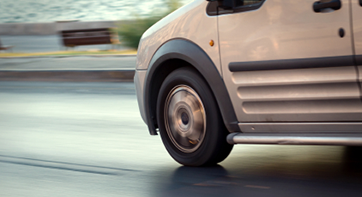 The Problem: A customer was unable to meet the quick turn demand for their machines by end customers.
Our Solution: By tracking usage in our MRP system of both raw material and completed assemblies, Assembly Tek was able to establish an off-the-shelf solution for their high running cables and a 24 hour turnaround on all others cables while maintaining an impeccable quality record. Stocked components and expedited delivery enabled return on demand.
Request a Quote
We'll get back to you within 24 hours.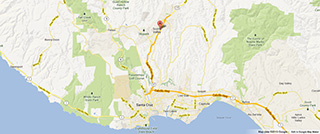 Contact Info
Have questions? Need a quote?
Contact us today.
175 El Pueblo Road, Suite 27
Scotts Valley, CA 95066
831-439-0800